In order to sell, it is vital to communicate regularly with your prospects and customers. Putting a service or product on offer once a month gives excellent results, but most marketers are afraid of smothering their prospects with offers that are communicated to them without a cause, other than the business simply trying to make sales. This is where your promotion calendar enters the scene.
If you also feel that you will bore your clients to death, you are right if you are not creative. Your calendar gives you a plethora of occasions to promote your offers. With the holiday season gone and past, you must think we are a day late and a dollar short and you are dead wrong.
Although Christmas and other "big" holidays are famous for the increased spending, there are numerous other holidays that give you cause to communicate with your lists, but more importantly, they give you original ideas for promotion.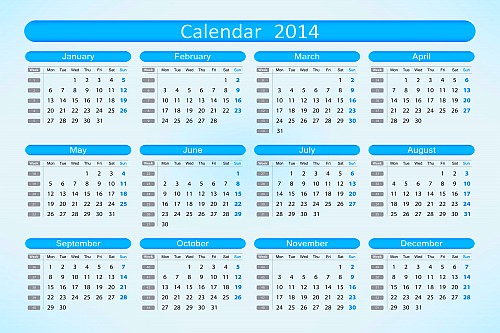 This approach has been in use in the restaurant business for years – special Valentine's Day or New Year's Eve theme offers. They up their sales by becoming part of a topic that is on everybody's mind. There is nothing to stop you from finding such an occasion for your products or services.
Here are some of the dates you might want to be circling:
Public Holidays
Famous Sporting Events
Other Special Events
Celebrity and Famous People's Birthdays
Even the most unimpressive day can hold vast promotional potential. Take the Groundhog Day as an example – an American holiday that is more famous for the film than in its own right. Finding a right offer to tie with the holiday in question delivers result. Your offer should go along the lines of: "Special 10% discount on all products. Only on Groundhog Day! This offer won't repeat itself tomorrow!"
Finding the right day is the easy part if you know what you are doing. Once you take a closer look at your calendar. you will notice what an abundance of themes is at your disposal. For you to have a successful promotions calendar, you must prepare in advance. It takes expertise to set up a promotion from offer creation to deciding on the right media and marketing pieces. Success depends on the know-how, which you can find at CFO Advisory.