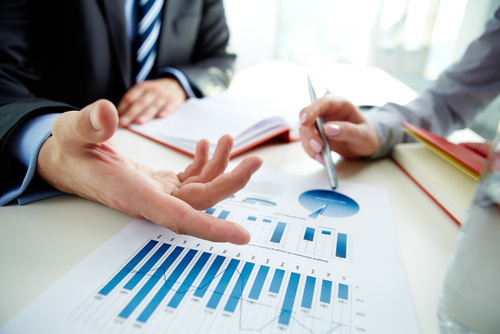 To a lot of entrepreneurs hiring a CFO seems like a natural progression once the company founders have taken the company to the point where it's time to get serious about the financial side of the Business. It's time to start managing the working capital in place more effectively, and maybe even prepare for a round of funding.
Well, that's typically the route a lot businesses go, but there rarely a need to hire a full time CFO – its expensive, between $200k to $300k p.a. for a quality CFO with the skills that are needed. And not many early stage companies can afford this cost.
In my experience if your company has a turnover  of < $20m generally you only need between 1 to 2 days a month of an experienced CFO's time to get the strategic input required  to take your business to the next level.
For the rest of the month you only need a bookkeeper and/or Controller to handle the daily operational tasks, with the CFO available virtually if needed. So a better mix of staff would be a part time CFO for 1-2 days monthly and a bookkeeper who can increase to full time as you grow.
MJ Bale  (see interview with its CEO Matt Jensen in this newsletter) is a good example of how a part time CFO works best. MJ Bale commenced in 2009 and hired a CFO (me) straight away for 1 day per month at a cost of $2,000 p.m. Fast forward 4 years and turnover is a healthy $12m p.a., however I (as CFO) am only  working 2 days per month. However the finance team has grown to 2 fulltime bookkeepers based virtually in India and a locally based full time finance manager. Even today the entire finance team costs less than 50% of a full time CFO, and the quality and timeliness of our reporting and cash flow management in place at MJ Bale is equivalent to a large listed company. To listen to MJ Bale's CEO Matt Jensen talk about how well the part time CFO concept has worked for him simply view the video alongside.
By using a part time CFO, you gain flexibility. If you need 40 hours in one week of your CFO's time for a special project, you got it. The person isn't burdened with routine accounting. If the next week you need 10 hours, then you get 10 hours. There is also the added benefit that hourly paid professionals typically work harder. They are there to do a job, and they are being paid to create specific deliverables.
And better still, an experienced CFO who is working part time will implement improvements that more than cover their cost. Adding full time head count is a large burden – recruitment costs, super, payroll tax, computer equipment, office space and training – a good CFO costs over $20,000 in recruitment costs alone.
Small companies thrive on creative, energetic people with fresh ideas. Finding a seasoned pro that still has the entrepreneurial zest is a difficult proposition. When you hire a CFO that does this as a career, it means you are getting the best. We suggest you meet and interview at least 3 potential CFO's before deciding on who is best for you.
Written by Neil Livingstone (neil.livingstone@cfoadvisory.com.au)
Neil is an experienced CFO and Marketing consultant with over 25 years with blue chip companies including PricewaterhouseCoopers and Challenger Financial Services Group.